Stay Energized All Day with Fortifying Superfoods!
Convenient daily nutrition made easy.
Get Your REDS
Metabolism-Boosting Benefits
Enjoy smooth energy that lasts all day
Supercharge your body's fat-burning metabolism
Boost focus, clarity, and cognitive performance
Keep up with the daily hustle at home and work
Nutrition made simple for those on the go
Faster recovery after workouts
Restore healthy gut microbiome and digestion
With today's hectic and demanding lifestyle, getting the proper nutrition isn't always easy. We solved that problem with Metabolic Reds+. With 37 superfoods in every scoop, Metabolic Reds+ optimizes all 3 key performance pathways: Your telomeres, mitochondria, and gut microbiome. The end result? Burn belly fat. Boost energy. Maximize performance. Crush your day.
All-Natural. Effective. Doctor-Approved Formula.
METABOLIC REDS+ was created by our team of leading doctors and natural health experts. Every ingredient is clinically-supported by the latest scientific research.
PureHealth Research Has Been
Featured On:
PureHealth Research is not endorsed by, sponsored by, or affiliated with any of these organizations.
Metabolic Reds+
The delicious berry drink you can count on to upgrade your metabolism, performance, and energy!
365 DAY MONEY
BACK GUARANTEE
You have 365 days to try Metabolic Reds+ and see the results for yourself risk-free. If you are not 100% satisfied — simply contact us and we will gladly refund your money.
No questions asked.
Best Value
Subscribe & Save
$44.1
$69
$1.47 Per Serving | You Save: $24.9
30 Day Supply of Metabolic Reds+
No Commitment, Pause or Cancel Any Time
Free Monthly Delivery
Add to Cart
365-day Money Back Guarantee
One Time Purchase
$49
$69
$1.63 Per Serving
30 Day Supply of Metabolic Reds+
Ships Once
Add to Cart
Where Innovative Science Meets Human Performance
Metabolic Reds+ contains 37 powerful superfoods that deliver triple-action performance optimization. It renews the health of your telomeres, mitochondria, and gut microbiome to make sure your metabolism and energy exceed the demands of your busy life. Notice the "Reds" difference starting within 30 days.
4 Premium Superfood Blends Working in Harmony
PROBIOTIC BLEND
Bacillus Coagulans – Robust immunity-enhancing probiotic! Studies show it significantly reduces abdominal discomfort, diarrhea, and constipation.
Lactobacillus Acidophilus – Probiotic Gem! This probiotic breaks down lactose found in dairy into lactic acid. When combined with prebiotics or fiber (like you get with METABOLIC REDS+), it promotes good gut bacterial growth.
Bifidobacterium Lactis – A champion in beneficial probiotics! A powerful probiotic shown to fight growths, improve digestion, and enhance immune functions.
Lactobacillus Reuteri – Your gut superstar! L. Reuteri helps alleviate diarrhea, bloating, gas, cramps, aches, discomfort, vomiting, and food sensitivities. It reduces constipation, promoting regular bowel movements, and assists in repairing Leaky Gut.
DIGESTIVE ENZYME BLEND
Protease – These proteolytic enzymes are essential for digestion, cell division, blood clotting, immune function, protein recycling, and more.
Amyloglucosidase (Glucoamylase, AMG) – Hugs your gut while boosting energy! Research shows AMG can significantly reduce nausea, vomiting, heartburn, bloating, gas, and discomfort and may help alleviate gut disorders symptoms, including loss of appetite.
Cellulase – Like a juicer for your gut! It helps break down the cell walls (cellulose) of fruits and vegetables, so that you can reap their nutritious rewards.
Fungal Amylase – Energy central! This enzyme breaks down long-chain carbs, proteins, and other constituents of grains, such as soybeans, wheat, and other starches, into peptides, amino acids, sugars, and more.
Fungal Protease – Helps your gut detox and boosts metabolism! This enzyme significantly improves the availability of glucose for energy.
Lipase – Fat-buster extraordinaire! This enzyme breaks down fat into easy-to-digest smaller molecules, such as fatty acids and glycerol.
ORGANIC REDS FRUIT BLEND
Mom was right, eat your carrots! They're rich in beta-carotene that your body converts into vitamin A. But it also contains vitamins C, K, Potassium, Lutein, Lycopene, Calcium, Iron, fiber, and are loaded with antioxidants. Beta-carotene helps protect your eyes from the sun and lowers your chances of eye problems. These nutrients support healthy eyes and protects you from macula deterioration and vision loss. It also supports a healthy heart, weight, and lowers your risk for heart disease. It promotes healthy immune responses, blood glucose levels, strengthens bones, and eases constipation. Carrots for more than just healthy vision!
Superfood supreme! They're an excellent source for Vitamins A, C, Folic Acid, Magnesium, Phosphorus, and antioxidants and smaller amounts of Calcium, Iron, Thiamine, Riboflavin, Vitamin B6, Copper, and Selenium. Studies show it opens blood vessels for better flow, pressure, and oxygenation. They improves digestion and lowers the risk of unbalanced blood glucose. Superior at fighting free radicals and oxidative damage. Promotes healthy heart, brain, digestion, and detox functions. Boosts athletic performance and fat-burning for healthy weight management. Beets are new to the scene of superfoods, with a fabulous range of benefits!
A decadent bonanza of benefits! Raspberries are high in antioxidants, B Vitamins C, E, K, Manganese, Copper, Iron, and Potassium. They improve heart health, blood glucose levels, support healthy weight management, and immunity markers. They help repair DNA and block enzymes that cause joint discomfort. They're high in fiber, aid gut health and digestion, and improve moods!
Super tart superfood! Chock-full of great stuff, including vitamins A, C, K, Potassium, Calcium, and have the highest phenol antioxidant levels. (Red grapes are a distant second.) Studies show cranberries reduce the risk of urinary tract infections (UTI). They're also high in anthocyanins, which have potent immunity regulating effects. Studies show that cranberries enhance good gut flora and reduce bile acids that can lead to GI disorders. They also lower acidity in your mouth, stemming cavities, gum disease, tooth decay, and more. Cranberry also protects your liver and improves blood flow pressure numbers. Berry, berry good!
Juicy sweetness with surprising goodness! High in polyphenols and 25 different anthocyanins. They're an excellent source of Vitamin C, Manganese, Folate, and Potassium. These yummy treats improve enzyme activity that promotes healthy metabolic functions and immunity markers and protect against metabolic disorders. Studies show strong antioxidant protection, especially on gut health, blood and liver fats, and fat oxidation in kidneys. Their compounds support healthy blood glucose levels and heart health.
Blueberry Fruit Concentrate
Superior anti-aging protection! Oxidative DNA damage occurs daily in every cell, and causes signs of aging. Studies show Blueberries help neutralize the damage to DNA, and slow aging. Research shows blueberries improve memory and protect your brain health, especially as you age. Blueberries phytonutrients can cross the blood-brain-barrier (BBB) for targeted support. They lower blood glucose levels, improve glucose sensitivity, and balance cholesterol levels. Superior antioxidant and anthocyanin levels that protect delicate cells from damaging free radicals – including your brain. Crowned antioxidant KING!
A biblical food for good reason! Rich in Vitamin C, K, Folate, Potassium, and fiber. It also contains extremely potent antioxidants used in medicine, including punicalagins that have 3x the effectiveness of red wine and green tea. Punicic Acid, the main fatty acid in the seed oil, a type of linoleic acid. They have powerful immunity modulating abilities. Rich in several polyphenols and helps protect against metabolic disorders. One key factor leading to these disorders is your lipid metabolism. Pomegranate helps balance these fats, reduces free radical damage, and improves immunity markers. Studies show a significant reduction in heart pressure numbers, especially systolic readings. It also aids joint discomfort by blocking enzymes that cause damage. Delicious full-spectrum medicinal support!
Amazonian Acai mysteries uncovered! Acai has been buzzing the airwaves in recent years for its powerful antioxidant free radical fighting potential. It's rich in Vitamin A, Iron, Calcium, and fiber. It helps improve immunity functions that protect premature aging, brain health, and harmful bacteria. Studies also show that it reduces cholesterol levels, fasting blood glucose, and related hormone levels. Acai contains monounsaturated fats (MUFAS), which may help you feel satisfied longer and reduce hunger pangs. The rainforest hidden treasure!
Superfood hero! A terrific source of Vitamins C, K, Folate, Manganese, Copper, and lesser values of Vitamins A, E, Magnesium, Potassium, Calcium, Iron, and Zinc. Integral to collagen formation in bones, connective tissue, and blood vessels. They help repair wounds, regenerate skin, and boost immunity. High in antioxidants that fight free radicals, reducing oxidative stress. Its fiber content improves digestion, reducing constipation, bloating, and tummy discomfort. It improves cholesterol levels, helps control glucose absorption, increases satiety and feeling full, and fuels healthy gut flora. It also helps metabolize carbs and amino acids for energy. Blackberries are your health's best buddies!
Besides making a delicious jam, this unsung hero reduces risk of multiple metabolic conditions! It supports healthy heart functions, cholesterol levels, blood flow, glucose sensitivity, and weight management. It also contains an omega-6 fatty acid called gamma-linolenic acid (GLA) that helps reduce joint damage, discomfort, and stiffness. And anthocyanins, which have antioxidant effects, helps reduce skin aging and wrinkles. It reduces muscle fatigue, improves circulation, eye, bone, lung, liver, digestive, bladder, brain health, and more! Treats with powerful benefits!
Bursting with benefits! Jam-packed with Vitamin C, Potassium, Manganese, Copper, Fiber, Polyphenols, Beta-carotene, Flavonoids, Flavonols, Anthocyanins, and Catechins. Cherries support immunity, muscle contraction, nerve function, heart pressure numbers, and more. Rich in antioxidants that combat premature aging. Researchers found that cherries effectively reduce haywire immune variables in 11 out of 16 studies and markers of oxidative stress in 8 out of 10 studies. These delicious treats enhance healthy gut flora and digestion. Polyphenols help protect glucose metabolism and mental decline, and together with Potassium, protects heart health. Studies show that cherries contain melatonin, your sleep hormone, and may improve your sleep quality!
Boosts brainpower! Extremely rich in free radical fighting Vitamin C and antioxidants, outperforming oranges, and strawberries. Acerola is also packed with Calcium, Thiamine (vitamin-B1), Riboflavin (vitamin-B2), Niacin (vitamin-B3), Phosphorus, and Iron. Studies show it restores proper mitochondrial energy functions in the hypothalamus and prefrontal cortex of your brain. It helps enhance immunity functions, with significant protection from infections, and harmful pathogens, including the common cold. Caribbean delicacy that targets health!
Like blueberries on steroids! Extremely rich in Manganese, Vitamin C, Iron, antioxidants, anthocyanins, phenolic acids, myricetin, and quercetin. Research shows its potent antioxidants inhibit free radical damage. It increases beneficial glutathione and Vitamin C levels and decreases nitric oxide in your liver. It helps normalize creatinine and blood urea nitrogen (BUN), two critical markers of the liver. May help improve blood circulation by aiding the valves in veins that return blood to your heart. Research suggests it can help balance blood glucose levels. Studies show that anthocyanosides help strengthen blood vessels, circulation, and protect against LDL cholesterol oxidation. Studies suggest bilberries may improve vision and modulate amyloid plaques, protecting memory, mood, and brain function. One study showed a 38-60% reduction in immunity cytokines and chemokines and other markers. An old Scandinavian sensation with tremendous health potential!
Bananas are fabulous for energy! An excellent source of complex carbs, potassium, and vitamin B6, boosting your energy levels. Its Vitamin C protects cells and tissue from oxidative damage and stimulates collagen for resilient skin and bones. It also supports serotonin that aids sleep, moods, stress, and discomfort. Manganese nourishes healthy skin. Potassium is vital for a healthy heart and pressure numbers. Its vitamin B6 helps manufacture blood cells, metabolize carbs, and fats into energy. It metabolizes amino acids, detoxes the liver and kidneys, and supports healthy nerves. Its fiber helps improve digestion, modulate blood glucose levels, and delivers healthy fats while ridding cholesterol from your body. Contrary to popular belief bananas, help in weight management by feeling full and satisfied!
Perfect for a quick energy boost! A delicious source of fiber, Vitamin C, antioxidants, phytonutrients, fiber, and carbohydrates. Apple contains 84% water content, keeping you hydrated, which also energizes your metabolism. Better than caffeine, apples release their energy slowly helping you feel more awake and alert. Rescuing you from the peaks and valleys of energy and fatigue crashes. Fiber helps improve your digestion. Vitamins B1 and B2 help create red blood cells, which means better nutrient and oxygen delivery, skyrocketing your energy and strength. It also supports healthy immunity. Potassium helps build muscle and supports heart functions, alleviating fatigue. Other nutrients Phosphorus, Calcium, Magnesium, and Zinc all contribute to a healthy metabolism. No wonder they say, "An apple a day keeps the doctor away!"
Nutrient-dense energy-booster! It's loaded with Vitamin C, helping fight free radical oxidative damage, fight ear infections, colds, and flu. Bromelain (an enzyme) aids indigestion. It also reduces immunity markers in bones and bronchial tubes. Manganese and Thiamine (vitamin B1), helps build strong bones and connective tissues. Studies show that Pineapple can reduce the risk of macular dysfunction and vision loss. Its fiber and low calories help satiate your appetite and aid weight management. Its Vitamin B6 content helps stabilize blood glucose levels. Together with Manganese and Thiamine, it helps your energy soar to new heights. It's great for acne, accelerating repair and collagen synthesis for smoother skin. It even reduces plaque buildup on your teeth. This yummy tropical fruit gives you more bang for your buck!
Mango mania! Mango boosts vitality, vigor, and endurance, and is ideal for exercise. Rich in Vitamin C, Copper, Folate (Vitamin B9), and high Vitamins A, Thiamine (B1), Riboflavin (B2), Niacin (B3), B5,B6, E, K, Potassium, Manganese, Magnesium, and fiber. Research shows it modulates degenerative diseases related to metabolic disorders, bacterial infections, gut issues, and immune conditions. It supports healthy cholesterol levels, protects cardiac mitochondria integrity, and boosts heart energy. Research has linked Mango's "super antioxidant" mangiferin as a potent shield against damaging oxidation of free radicals, including DNA damage, lipid peroxidation, and degenerative disease. It promotes repair and regeneration of tissue. Not called the King of Fruits for nothin'!
Christopher Columbus called it the "Fruit of the Angels!" It's packed with essential nutrients, such as Vitamins A, C, E, Pantothenic acid, Folate, Magnesium, Potassium, and fiber. An anti-aging contender helping promote healthy eyes and vision, digestion, kidneys, and heart metabolism. Also rich in fatty acids, including Oleic Fatty Acid, Palmitic Acid, Linoleic Acid, Stearic Acids, and antioxidant Flavonoids, Saponins, Pro-Anthocyanins, and more. Research shows Papaya is a potent free radical fighting antioxidant, promoting healthy heart pressure numbers, cholesterol levels, and reduces glucose levels. It also modulates weight management and thwarts metabolic dysfunction. The Papaya fruit, leaves, and seeds are a bottomless pit of nature's goodness!
Velvety, juicy Peaches! Rich in Vitamin C, Potassium, Iron, antioxidants, flavonoids, catechins, fiber, and lower values of Vitamins A, E, K, Magnesium, and Phosphorus. It protects delicate cells from the oxidative damage of free radicals. It boosts metabolism. It stimulates calorie-burn, and why nutritionists recommend peaches to manage weight. It plays a vital role in collagen formation, enhances skin strength integrity, and promotes wound repair. This includes reducing wrinkles, improving elasticity, roughness, and brightening skin tone. Its fiber aids digestion and protects your colon long-term. Peaches help support red blood cell production for improved oxygen and nutrient distribution. They also play a minor role in heart and kidney health and glucose metabolism. Shrink your waistline with Peaches!
Gut health spotlight on Pears! These grainy sweet treats contain high polyphenols, flavonoids, antioxidants, Vitamins C, K, Copper, and Potassium. They also have smaller amounts of Vitamin B6, Beta-Carotene, Folate, Niacin, Riboflavin, Magnesium, Iron, Calcium, Pectin fiber, and anthocyanins. Pectin nourishes healthy gut flora, improves bowel function, and increases feeling full after meals. Pears help balances total cholesterol levels, promote healthy heart function, blood flow, and pressure numbers. Pears help with weight management, regulate immunity, and glucose levels. Their high water content promotes soft stools and flushing toxins from your system. Pears for your gut, immunity, and waistline!
Unique fruit with potent potential! Tomatoes are the primary source of the antioxidant lycopene excellent for heart health, including pressure numbers, blood clotting, and cholesterol levels. Also, a great source of Vitamins C, K, Potassium, Folate, and flavonoids. Flavonoids and antioxidants are powerful free radical fighters, shielding your cells from oxidative damage. Tomatoes offer 87% insoluble fiber, which improves digestion. They promote healthy tissue growth and cell function. The flavonoid naringenin dampens overactive immunity cytokines, reducing swelling and discomfort. No matter how you slice it, tomatoes are good for you!
Food zest is now therapeutic! Rich in Vitamins A, C, Folate, and other B Vitamins, Flavonoids, Hesperidin, Phytochemicals, Polymethoxy Flavones (PMFs), Calcium, Copper, Magnesium, and dietary fiber. It helps balance cholesterol better than prescription drugs. It supports healthy heart pressure numbers. Orange peels, white pulp, and pith are full of hesperidin. This flavonoid reduces overactive immunity markers and boosts weak immunity. It improves heart, oral, respiratory, gut health, aids weight management, and reduces allergy symptoms. Pulp, pith, and peels… huh, who knew?
Powerful Lemon peel! Packed with Vitamin C and antioxidants, including terpene D-limonene. Lemon peel's antibacterial properties inhibit microorganism growth in your mouth, improving oral hygiene. Studies conclude numerous health benefits of D-limonene, including inhibiting overactive immune markers, such as Nf-kb (nuclear factor-kappa B), reducing swelling and discomfort. It helps balance blood glucose levels and protects the liver from fibrotic effects. It helps normalize overactive nerves. It fights pathogens, free radicals, and oxidative stress. It promotes healthy gut functions by increasing mucus production and gut lining defenses. And if that's not enough, it also fights fungal skin infections. Sour-bitter lemon peel has zesty health appeal!
ADAPTOGENIC BLEND
American Ginseng (root extract) – A dampening force of nature! Studies show this potent adaptogen enhances physical performance, promotes vitality, and increases stress and aging resistance.
Korean Red Ginseng (Panax ginseng) (root) – The Yin to American Ginseng's Yang! This invigorating adaptogen includes ginsenosides and gintonin, offering complementary benefits.
Jiaogulan (Gynostemma) (leaf and stem extract) – Jiaogulan is an adaptogen and antioxidant! An ancient oriental green tea with no caffeine, fabulous for helping you cope with stress.
Ashwagandha (Withania somnifera) (root extract) – Rejuvenating and adaptogen diva! Famous for skyrocketing energy and aiding weight management, but also potent at regulating stress and male hormones.
Our Mission
PureHealth Research develops scientifically proven products that help you achieve the pure, healthy lifestyle you deserve. We only use natural ingredients you trust and put them through a 4-Stage Research and Testing Process, so they become "PureHealth Approved & Certified!" Here's how it works:
Formula Creation
Sourcing Ingredients
Ingredient Testing
Certified Manufacturing
Buy 1 Give 1 - The More You Buy, The More Kids Grow Healthy
Children will receive nutritional support with this purchase
What our customers say…
Real people, real results
"I love using Metabolic Reds+ to give my body a boost of clean energy during my long days consulting patients in my telehealth functional medicine clinic. Instead of reaching for another cup of coffee or sugar-loaded snack, this is the perfect on-the-go option whether I am traveling or at work. And because it is formulated with 37 superfoods in every scoop, Metabolic Reds+ optimizes all 3 key performance pathways - your telomeres, mitochondria, and gut microbiome for better focus, restored energy, and enhanced mental clarity and fat-burning."
Dr. Will Cole, IFMCP, DNM, DC
Have Questions? Great—We Have Answers!
How exactly could METABOLIC REDS+ make a difference to me?
METABOLIC REDS+ by PureHealth Research was designed by doctors, health experts, and fitness champions to encourage success and boost vitality through multiple systems.
METABOLIC REDS+ is a unique blend containing 37 premium quality superfoods specifically formulated to trigger targeted mechanisms of breakthrough discoveries. This includes 23 organic "superfruit" antioxidants, 4 probiotics and soil-based probiotics, 6 digestive enzymes, and 4 organ system balancing adaptogens.
This dynamic blend helps you stay mentally sharp, increasing memory, focus, and productivity so you can "WOW" your boss and stand out. It also enhances sleep and detoxification. Getting quality sleep allows you to wake up feeling rested, refreshed, and ready to attack your day with gusto and still have the energy to work out and keep fit. The specialized foods also nourish your gut microbiome, fortify immune health, improve digestion, and promote optimal health. And incredibly, more breakthrough technology renews DNA telomeres, helping you retain youthful looks and vitality for years to come. Plus, AMPK, your "metabolic switch," ignites fat-burning to enjoy your "almost eternal youth" with a shapely body. And so much more!
What are the Effective Ingredients in METABOLIC REDS+?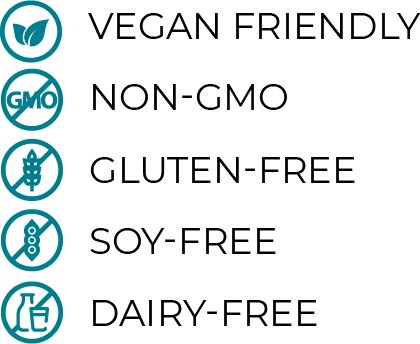 Does METABOLIC REDS+ really work?
Absolutely! METABOLIC REDS+ by PureHealth Research is designed by doctors, health experts, and fitness champions. Only premium quality natural ingredients qualify that are scientifically proven effective. We carefully source each superfood, including organic whole fruits, natural digestive enzymes, probiotics, soil-based probiotics, and adaptogens. It's formulated with up-to-date breakthrough synergistic superfoods scientifically proven to fortify health mechanisms and help:
Skyrocket boundless energy
Encourage detoxification for refreshed vitality
Supercharge your body's fat-burning metabolism
Build healthy muscle mass and sculpt your body
Sharpen thinking, memory, and reflexes
Melt away stress
Balance digestion woes and increase nutrient efficiency
How many bottles of METABOLIC REDS+ can I order today?
Are you interested in safeguarding youthful skin, scoring boundless energy and lightning memory, sculpting lean muscle, improving digestion, sexual functions, and more? Then it makes sense to choose our SUBSCRIBE & SAVE Option.
You can buy one bottle at $49 each month or ditch the worries of reordering each month and backsliding on your morning dynamo and SAVE MORE. Because once you try delicious METABOLIC REDS+, you'll be a fan for life after just a few days! With SUBSCRIBE & SAVE, you'll receive your fresh bottle each month before your supply runs out and your investment drops to only $1.47 per day.
We know you'll LOVE how METABOLIC REDS+ will make you feel. And remember, your 365-Day Love it or Your Money Back Guarantee gives you 12 full months to experience and enjoy the revitalizing effects for yourself. But, if it's not for you, let us know before 1 year expires, and we'll gladly give you your money back and thank you for checking out METABOLIC REDS+!
This exclusive package allows you to take advantage of our rock-bottom price, without the worry of increasing costs and/or additional shipping fees later.
Who can use METABOLIC REDS+?
Doctor-Approved METABOLIC REDS+ is formulated for MEN and WOMEN who want to take advantage of the latest and safe health revitalizing and energizing superfoods. METABOLIC REDS+ is delicious, potent nourishment that boosts your potential for success and productivity and staying active, fit, and young-looking without spending a fortune.
Should I use METABOLIC REDS+ long-term?
YES! Aging is a fact of life, but how fast your body ages is no longer written in stone. The potent mechanisms in METABOLIC REDS+ are revolutionary, extending DNA telomeres and longevity. It also enhances the cellular energy factories called mitochondria. These power organelles skyrocket your body's ability to repair and regenerate, helping keep your body resilient and replenished with fresh, vital cells. And the superfruit antioxidants protect against disease and aging mechanisms. It also nourishes your microbiome, enhancing gut and immune health. And so much more.
Science shows you CAN slow the aging process and retain your youthful ball of fire for decades to come!
LONG-TERM is the only way to go-go-go! We highly recommend consistent use of METABOLIC REDS+ every day to fuel cellular potency and shield against aging organs, like your heart, liver, brain, and complexion, for optimal results.
Are there any known side effects of using METABOLIC REDS+?
No! METABOLIC REDS+ ingredients are natural, with zero side effects, and include...
Ashwagandha: Ashwagandha helps build muscle mass, strength, improve contraction, reduce muscle fatigue. It also improves brain function, reduces stress, supports male health, and more. Clinical studies also show it supports youthful telomeres metabolism up to 45%.
Blueberries, Bilberries, and Cranberries: These resveratrol-packed berries help regenerate healthy mitochondria for all-day energy and vitality.
Bifidobacterium and Lactobacillus probiotic blend: Protects gut immune barrier and gut health, reducing the risk of digestive issues, constipation, diarrhea, bloating, and gas.
Gynostemma: Boosts your AMPK "metabolic switch" to supercharge your body's fat-burning metabolism.
American and Korean Ginseng: Studies show how these two types of ginseng help reduce stress and crank up energy production naturally. It also enhances mental performance.
Organic Red Fruits Blend: These energizing fruits are packed with essential nutrients for radiant skin and vibrant health.
Digestive Enzyme Blend: Digestive enzymes improve nutrient absorption and reduce gas, bloating, indigestion, and constipation.
The premium quality non-GMO natural ingredients are scientifically studied for effectiveness and have no added synthetics. If you notice anything unusual, please discontinue use and consult your physician.
How do you use METABOLIC REDS+?
DIRECTIONS: For the most effective results, we recommend mixing one scoop of METABOLIC REDS+ powder with 8 oz. of water, 20-30 minutes before breakfast or lunch. Not recommended for evening use due to its energizing effects.
How can I order METABOLIC REDS+ right now?
METABOLIC REDS+ is made in a state-of-the-art American facility certified for current Good Manufacturing Practices (cGMP). And each small batch we create is tested for safety, potency, and efficacy. Doctor-Approved METABOLIC REDS+ is only available on this website.
Remember! Every order includes complimentary Shipping, Easy Tracking, and a 365-Day Love it or Your Money Back Guarantee!!
Ordering is easy. Just click on your selection on this page!
Will I be able to track my order once it has been placed?
Absolutely! Feel at ease knowing you can track your order at any time. Once we process your order, you'll get an email with your confirmation details. If you have any questions, please email us, or call our Customer Service Specialists 24/7 for assistance. Toll-free at (888) 558-9836, Sun-Mon 24/7. Outside the US, call us at +1-863-301-4007.
Or Email us: support @ purehealthresearch.com
Are you ready to be "wowed"?
Click on your selection on this page to order your METABOLIC REDS+ now!